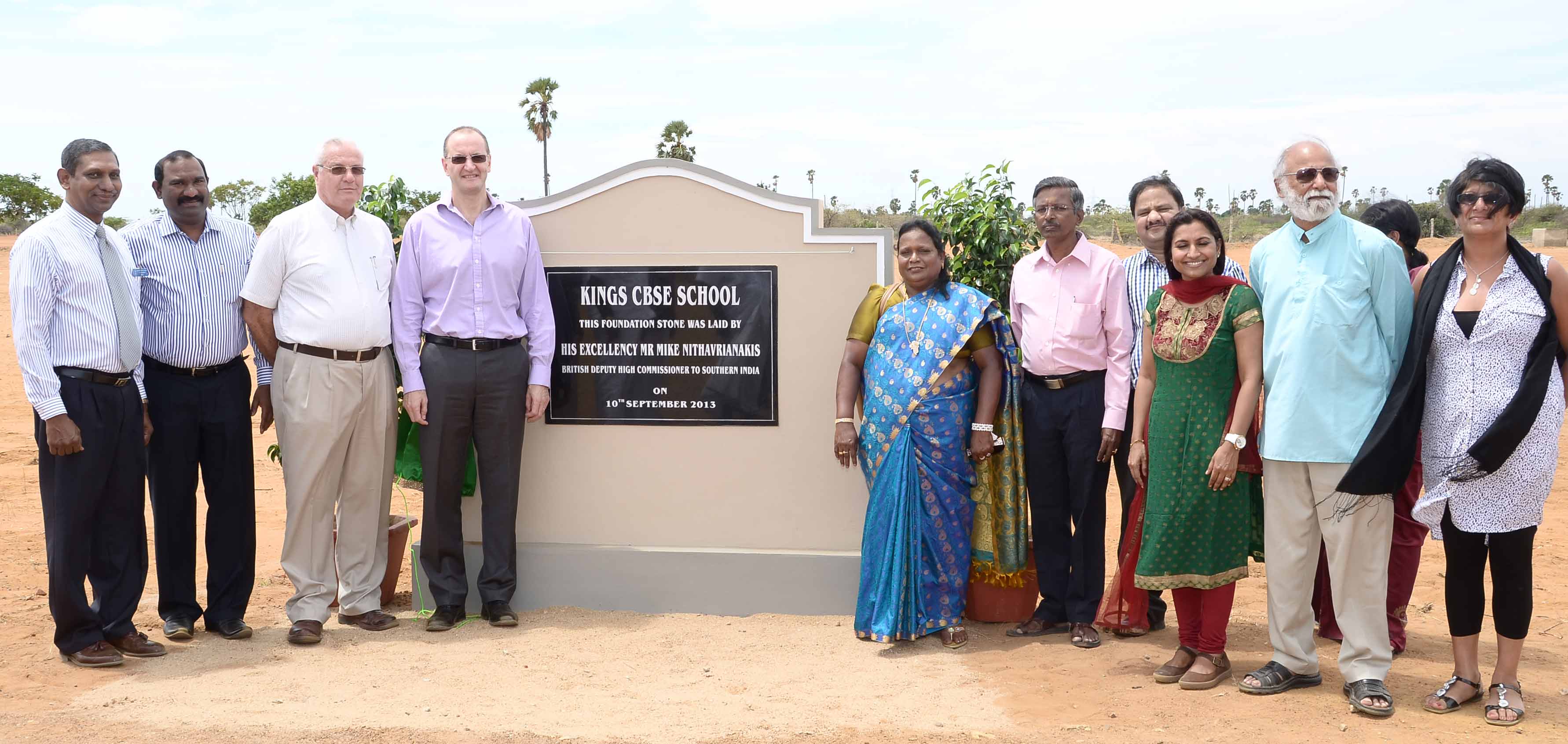 The foundation stone for the new Kings CBSE School was laid by His Excellency Mr Mike Nithavrianakis, British Deputy High Commissioner to Southern India – who is also the patron for Kings World Trust for Children in India, on 10th September 2013 in KINGS Campus, India.
In a solemn function, Mr Colin Wagstaff, Chairman of Kings World Trust for Children and Kings School welcomed the gathering and Mr.J.Navamani, Director, KWTC – India, briefly explained the SCOPE and OBJECTIVE of this new Kings CBSE Syllabus School and how it is going to benefit the local community by creating / providing  extra Bursary places in existing Kings School.
His Excellency Mr Mike Nithavrianakis  in his address, appreciated the commitment and dedication of Mr. Colin Wagstaff – the founder of KWTC  & Kings School. His Excellency Mr Mike also recalled his previous visit to Kings School  and acknowledged the remarkable developments in the school campus  in terms of  Amenities,  Sports and other infrastructure facilities within a span of  nine years. Mr.Mike congratulated Mr Wagstaff for the tremendous strides that Kings School has taken to provide a high quality education to a very diverse range of children in and around this area.
The cultural programme by the children of Kings School and KWTC added flavour to the function and kept everyone speechless.
And of course the delicious Luncheon that followed made the day even more memorable!!.