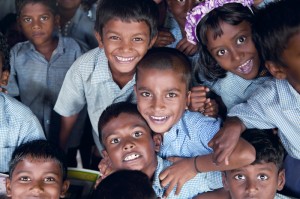 We provide a range of programmes and support services that are geared towards getting children off the streets, out of child labour and into school.
Our Kings School Bursary Programme provides places at our own English medium school for children from very poor families who have the potential to truly excel.
We run an Education Outreach Programme which effectively removes the barriers that deny children from very poor families access to an education.
We also provide a Medical Outreach Programme which caters to the needs of a small group of severely disabled children and those with life limiting illnesses.