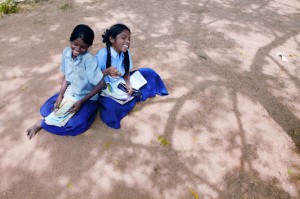 Kings World Trust for Children (KWTC) helps poor and orphaned children in India to realise their true potential and escape poverty through education.Children are educated at our own Kings School or in their local community schools.
Founded in 1993, we have transformed the lives of many hundreds of children who would otherwise have faced a desperate future. We work in partnership with Kings World Trust for Children, India (KWTCI), an NGO who run our programmes and services in India.
We care for the individual child but we also make a sustainable difference to the whole community. Our children become self sufficient, able to support themselves and their families. Their own children will not need our help, which is just as it should be.
Newsletters
You will need to have Acrobat Reader which can be downloaded for free here